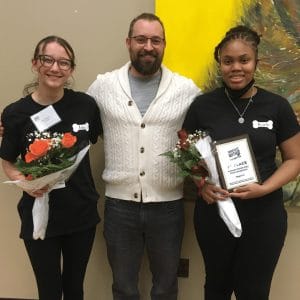 A team comprised of two freshmen students from Hobart High School will be among the competitors in the Innovate WithIN state finals June 10 in Indianapolis.
The Hobart team, which includes, Isis Fleming and Kayla Davis, earned their spot in the finals after winning the competition's Region 6 finals hosted by Purdue University Northwest and the Society of Innovators at PNW April 18. The finals included teams from Hobart, and high schools in Valparaiso, Munster and Michigan City.
The company launched by Fleming and Davis is called Patchables, which produces durable dog toys from reclaimed fabric materials.
The Region 6 runner up was WRM Medical Bands, presented by Jelena Kolundzija, also from Hobart High School.
All 10 state finalists are expected to be announced this week. One wild card participant will be among the finalists.
Innovate WithIN is a pitch competition for aspiring high school innovators and entrepreneurs. Student contestants can win $25,000 in funding, tuition and other prizes.
A replay of the Region 6 finals can be viewed on the event's Facebook page.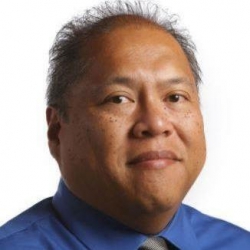 Latest posts by Larry Avila
(see all)