Developers of the Hard Rock Casino Northern Indiana in Gary say the project is on track for a spring 2021 opening.
The casino at Burr Street and I-94 recently announced plans for two dealer school hiring events at the Majestic Star Casino Pavilion, 1 Buffington Harbor Drive in Gary on Nov. 17 from 9 a.m. to 1 p.m. and Nov. 19 from 2 p.m. to 6 p.m. The casino seeks to fill up to 200 part- and full-time dealer positions.
Hard Rock said dealer school is an eight to 12-week paid training program, which will begin Dec. 14 with a second session beginning on Jan. 4. Graduates will receive a bonus of up to $2,000.
About 600 employees from the Majestic Star Casino in Gary will transfer to the Hard Rock Casino Northern Indiana. Operators of the Hard Rock expect to hire as many as 800 new workers to bring the site's workforce to about 1,400 people.
The $300 million Hard Rock casino in Gary broke ground in January.
Some of the features of the 200,000-square-foot complex will include more than 1,600 slots and 80 table games. It will have five food venues including a Hard Rock Cafe. It will also feature an on-site sportsbook, a retail shop, and a 1,954-seat Hard Rock Live performance venue.
Phase two of the project will include a 200-room hotel and a multi-level parking garage.
Casino operators expect Hard Rock Casino Northern Indiana will generate $20 million annually in tax revenues and payments.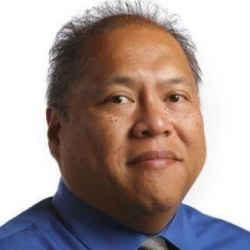 Latest posts by Larry Avila
(see all)