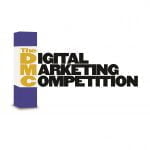 Purdue University Northwest is partnering with Harbour Trust & Investment Management Co. in Michigan City for its first ever Digital Marketing Competition, a nationwide university contest where teams consisting of between two and four students create a digital marketing campaign for a real corporate sponsor.
"We've developed a challenging case study to create a strategic marketing campaign for Harbour," said Mike Hackett, vice president and trust officer at Harbour Trust. "Through the efforts of the PNW College of Business, this opportunity has been introduced to approximately 1,800 professors across the world."
The contest consists of two-rounds, where in round one student teams submit an eight-minute video of their campaign ideas to be reviewed by a panel of digital marketing professionals. Videos are due Nov. 1.
Five teams will then be invited by the panel to compete at the finals Dec. 7 in the White Lodging Professional Sales Lab at the Purdue Northwest Hammond Campus.
Finalists will pitch their marketing strategies directly to Harbour Trust's leadership team and digital marketing professionals and compete for three prizes including: $1,000 for first place, $500 for second, and $250 for third place.
The campaign from the first place team will also be used by Harbour Trust as the basis for future growth and expansion of its organization, according to PNW.
Harbour Trust is an independent trust company with more than $750 million in assets under management with clients in 37 states.

Latest posts by Larry Avila
(see all)