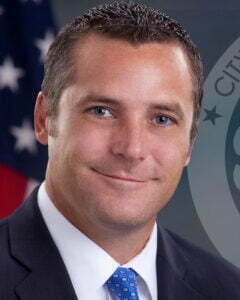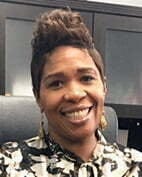 Hammond Mayor Thomas McDermott Jr. announced two promotions after the resignation of longtime employee Africa Tarver.
Tarver is leaving the city of Hammond after 21 years of service, first as an administrative assistant in the mayor's office and finally as the executive director of planning and development. She also served in the police department and as the college bound coordinator.
McDermott promoted Anne Anderson, the director of economic development, to Tarver's position. Juan Moreno, TIF program coordinator in economic development, will take on Anderson's job.
Tarver is leaving for a job out of state.
"I am grateful for my time with the city of Hammond, and am looking forward to this new chapter of my life," Tarver said in a press release.
McDermott said he will miss Tarver's leadership and contributions to his administration.
"I know I speak for so many when I say that we are losing an honest, hard-working, positive person in Africa," he said. "I only wish her the best in her future endeavors, and I know she will bring her positivity and leadership wherever she goes."
Anderson echoed that sentiment.
"Africa Tarver has been a wonderful role model for me during my years with the city of Hammond, and I will miss her greatly, both professionally and personally," Anderson said.
Since 2013, Anderson served in several position with the city, including economic development marketing coordinator and administrative assistant to
the chief of staff.
Moreno has been with the city for 23 years, including in the Hammond City Court.
Phil Taillon, Hammond chief of staff, thanked Tarver for her many years of service, but confident in the mayor's promotions.
"(Tarver's) leadership has been instrumental in many of the successes that we have had in Hammond," Taillon said. "And congratulations to Anne Anderson and Juan Moreno as well. They have proven to be ready for this next challenge in both of their careers."