The Smith family was looking for a franchise they could believe in. They found it in Great Harvest. They plan to open their first location this summer in Crown Point.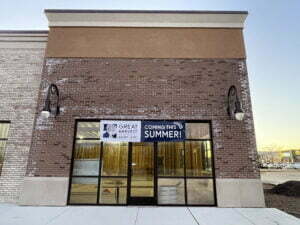 "We have been looking for the right business opportunity for a few years," said Elise Smith, one of the local franchise owners, in a press release. "When we found Great Harvest and saw their mission and values, we knew that this was exactly what we wanted to build and grow in our community."
The company's mission is to "be loose and fun, bake phenomenal bread, run fast to help customers, create strong exciting bakeries, and give generously to others," according its website.
Great Harvest started out in 1976 when founders Pete and Laura Wakeman opened their first bakery in Great Falls, Montana. In 2001, the company was sold to its employees and officers. Mike Ferretti is CEO and Eric Keshin is president. More than 200 locations are baking bread now.
The Smith family, who have lived in Northwest Indiana for years, will open their new bakery at 10420-10430 Broadway this summer with a drive-thru and cafe that will serve soups, salads sandwiches and other baked goods. Bread will be milled and baked daily.
"I'm extremely excited for them as this is a great location and one of the few drive-thrus available in Northwest Indiana," said Brett McDermott of Crown Point-based Latitude Commercial who represented the Smiths in the process. "The community has anxiously been waiting for Great Harvest to return."
The Smiths purchased the rights to the Northwest Indiana Great Harvest franchise territory, so expect to see more locations in the years to come. Look for updates on the opening here.