Low-cost gasoline may soon be coming to an end as some states, including Indiana, begin a gradual reopening of businesses following more than two months of state-at-home orders to slow the spread of the coronavirus.
Average retail gasoline prices for self-serve regular unleaded in Indiana jumped 16 cents per gallon from last week, AAA reported May 4. The current average gas price in the state was $1.60, up from $1.44 from a week ago.
"As some states begin to re-open businesses, those states will likely see demand increase and pump prices will likely follow suit," said Jeanette Casselano, AAA spokesperson. "Although U.S. gasoline demand has incrementally increased, it remains below 6 million barrels per day."
Indiana officials on May 1 revealed the "Back on Track Indiana' plan, which outlines a strategy for businesses to gradually reopen and eases restrictions on public activity while still practicing social distancing and wearing face coverings. The plan also calls for returning to a stay-at-home situation if data shows spikes in new coronavirus cases.
AAA said state gas price averages increased for less than a dozen states in the last week, but they were large enough jumps to push an increase to the national average. At $1.78, the May 4 average is a penny more expensive than last week, 16 cents less than a month ago and $1.11 cheaper than the same week last year.
AAA said for the week of May 4, a few Great Lakes and Central U.S. states saw double-digit increases, but the bulk of the country saw decreases of a nickel or less. Pump price fluctuation will continue across the country in coming weeks, especially as more states re-open and motorists begin driving more.
After nearly eight weeks some of the largest spikes in gasoline prices were in Wisconsin (+27 cents), Ohio (+19 cents), Indiana (+16 cents) and Michigan (+13 cents).
While regional gasoline stocks decreased for a third week, refinery rates jumped from 65% up to 72% in the Energy Information Administration's latest report. Refineries could be increasing production ahead of some states phasing in reopening of businesses, AAA said.
The nation's top 10 largest weekly changes included: Wisconsin (+27 cents), Ohio (+19 cents), Indiana (+16 cents), Michigan (+13 cents), Iowa (+7 cents), Illinois (+6 cents), Kentucky (+6 cents), Utah (-6 cents), Montana (-6 cents) and Wyoming (-5 cents).
The nation's top 10 least expensive markets included: Oklahoma ($1.37), Arkansas ($1.39), Missouri ($1.44), Kansas ($1.46), Wisconsin ($1.46), Mississippi ($1.48), Kentucky ($1.49), Texas ($1.49), Michigan ($1.53) and Tennessee ($1.54).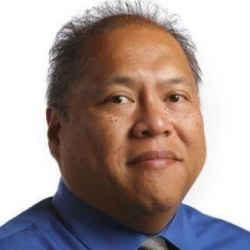 Latest posts by Larry Avila
(see all)