Garwood Orchards's growth as an agritourism destination and longevity as a family-owned operation helped it land one of the state's two AgriVision Awards for 2020.
"We are so thankful to be chosen as an AgriVision Award recipient," said Carey Garwood with Garwood Orchards. "This award means so much to our family and we were honored to be able to represent our industry and community at the Statehouse today."
The awards were presented at the state house in late August by Lt. Gov. Suzanne Crouch and Indiana State Department of Agriculture Director Bruce Kettler. The other 2020 AgriVision Award was presented to MPS Egg Farms of North Manchester.
The awards have been presented by the state for 14 years and recognizes the state's agricultural businesses or organizations, which are advancing the industry, whether by developing new technology, working to address a worldwide issue or creating a better community.
Garwood Orchards is an agritourism destination in La Porte and is an active farm which, grow fruits and vegetables.
Garwood Orchards began in 1831 and is now a sixth-generation family owned and operated business by brothers Tom, Mike, and Brian Garwood. Their farm produces roughly 500 acres of fresh fruits and vegetables such as sweet corn, tomatoes, peppers and apples for U-Pick, farm markets and wholesale.
The Garwood farm features U-pick orchards, wagon rides and live music. The family also has a state-of-the-art packing house for fruits and vegetables as well as cultivates crops using the latest technologies.
MPS Egg Farms, one of the largest shell egg producers in the county, is a sixth-generation family farm business, the state said.
The business is run by Bob, Dan and Sam Krouse and employs 630 people who care for 11 million hens, which produce more than 9 million eggs daily at six farms in Indiana, Illinois and Texas.
MPS Egg Farms produces both conventional and cage-free eggs, which are delivered to grocery stores and food distributors nationwide. MPS Egg Farms is a national poultry industry leader in the conversion to cage-free egg production, in response to client and consumer demand, the state said.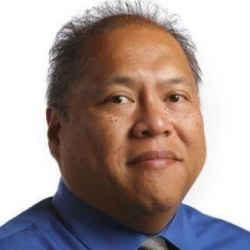 Latest posts by Larry Avila
(see all)