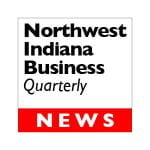 VALPARAISO – The United Way of Porter County Volunteer Income Tax Assistance program is still accepting appointments for the 2018 tax season.
The program is a free tax preparation service staffed by IRS-certified volunteer preparers that assist taxpayers in filing both federal and state returns.
"We have processed more than 1,200 tax returns," said Kim Olesker, president & CEO of United Way of Porter County. "For many in our community, finding affordable tax preparation assistance can be a daunting task when money is tight. This is just one of the many vital services we support in Northwest Indiana."
Now through Monday, April 16, daytime appointments are available Mondays, Tuesdays, Wednesdays, Thursdays and on Saturday, April 7.
The program is open to individuals whose adjusted gross income is $54,000 or less and made possible with support from the IRS and JPMorgan Chase Foundation.
Participants must schedule an appointment to utilize the service. Beyond meeting the income threshold criteria, additional documents and information is required. For program requirements and to make an appointment, visit unitedwaypc.org/vita or call (219) 464-3583 extension 108.
United Way of Porter County is part of the Asset Building Coalition, a community-based partnership of fifteen non-profit, financial and private partners whose mission is to link financial awareness and education with tax preparation and asset building for low-wage earning taxpayers. During the 2017 tax season, program volunteers prepared more than 2,700 federal tax returns.
United Way of Porter County works to lead community collaboration, unite residents and inspire action to improve lives in Porter County. In 2017, United Way of Porter County provided more than $2.3 million in community support to improve lives of area residents. Annually, they connect more than 8,000 individuals to community projects through programs such as United Way Day of Caring, Power of Youth, Young Leaders United, Volunteer Income Tax Assistance, AmeriCorps, RSVP, Reading Buddies and the United Way Regional Volunteer Center. To learn more, visit UnitedWayPC.org or follow on Facebook and Twitter.

Latest posts by Janice Dixon-Fitzwater
(see all)