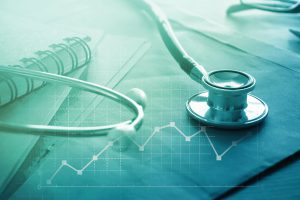 Efforts by Franciscan Health to streamline care delivery and improve patient outcomes yielded $14.4 million in Medicare savings.
Franciscan Health in a statement said the Franciscan Accountable Care Organization Inc. – a statewide care coordination initiative – earned high marks for its performance in the Medicare Shared Savings Program, according to a Centers for Medicare & Medicaid Services audit.
As a participant in an ACO, Franciscan partners with physicians, hospitals and other advance practice providers to provide high quality, coordinated care to Medicare patients.
Franciscan ACO earned a quality index score of 94.48% out of 100%, outperforming the average quality score of 559 MSSP ACOs, and generating a savings of $14.4 million for CMS in 2018. Franciscan ACO is among only 37 percent of MSSP participating health systems to earn a shared savings bonus as a result of decreasing inpatient stays, emergency room visits and post-acute care spending and utilization.
"Our program benefits patients by giving them more of a hands-on role in directing their own care while also helping them navigate their healthcare journey from one provider to the next," said Jennifer Westfall, vice president of Franciscan ACO. "We have placed a strong emphasis on recognizing the impact social determinants of health play in the lives of our patients and make every effort to meet them where they are as we provide care and services."
Annually, Franciscan ACO serves more than 198,000 patients throughout Indiana.
The Medicare Shared Savings Program gives eligible providers, hospitals, and suppliers rewards for achieving better health for individuals, improving population health and lowering growth in healthcare costs.

Latest posts by Larry Avila
(see all)