Viewrail, a family-owned manufacturer of custom floating stairs, railing systems and stair components, announced plans April 1 to increase production in Goshen and add up to 200 new jobs by 2023.
The company will invest more than $12 million to equip and double its existing space to 40,000 square at 1722 Eisenhower Drive N, according to the Indiana Economic Development Corp. The increased space, which will house new machinery and IT hardware, will allow Viewrail to expand its metal and wood shops to increase production of railing, stairs and stair parts hand-crafted from steel, aluminum and 17 species of domestic and imported woods.
The company, which specializes in modern design, has experienced six consecutive years of 60 percent annual revenue growth and plans to achieve $100 million in sales by 2021 with this increased production, the state said. Viewrail now employs 135 associates in Goshen.
"We started this company in my basement in Goshen, and we now have four separate facilities comprising 140,000 square feet, all located within a mile of each other," said Len Morris, founder and owner of Viewrail. "Our belief is that our products are long lasting, but people are eternal. We're fortunate to be able to find people of this quality right here in Goshen, Indiana."
Viewrail emerged from StairSupplies, a wood stair parts company, founded in 2001. StairSupplies applied the design aesthetics and attention to detail found in finely handcrafted wooden stairs to a new product category – railing systems for both the interior and exterior of homes and offices, creating Viewrail. The company engineers, draws, manufactures, packs and ships every single one of its items from its Goshen facilities and offers its products exclusively online.
The Indiana Economic Development Corp. offered Iron Baluster, doing business as Viewrail, up to $2.6 million in conditional tax credits based on the company's job creation plans, the state said. These tax credits are performance-based, meaning until people are hired, the company is not eligible to claim incentives.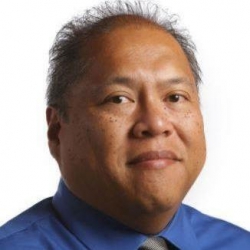 Latest posts by Larry Avila
(see all)