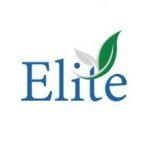 Illinois-based Elite Care Management has expanded into Northwest Indiana.
The provider of home care services recently opened an office at 280 W 80th Place in Merrillville. The office initially will be staffed by four people, but it also will serve as a recruiting center for medical personnel, training center and managing operations 24 hours a day, seven days a week.
"Our new Merrillville, Ind. location extends Elite Care Management's heritage of delivering top-notch care to our home-bound, medically complex patients, providing support and education to their families," said Sarah Martinez, administrator, Elite Care at Home.
Elite Care Management is hiring registered nurses, licensed practical nurses and certified nursing assistants in Northwest Indiana.
Naperville, Ill.-based Elite Care Management launched in 1996. The company focuses on finding compatible caregiver matches for its patients, so they can remain and recover in their own home.
Some of the company's specialized services include, spinal cord injury, traumatic brain injury, workers compensation injury, ventilator dependence, medically complex conditions, tracheostomy dependence, wound care management and catastrophic illness/injury.

Latest posts by Larry Avila
(see all)