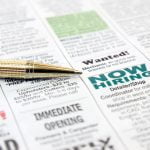 Stay-at-home orders and business shutdowns in recent weeks because of the pandemic were the main causes of unemployment soaring sharply, experts say.
Indiana's jobless rate in April was 16.9%, up from 3.2% from March, the Indiana Department of Workforce Development reported. It reflects a 13.7% monthly change.
Jobless rates in some of Northern Indiana's larger metropolitan areas also jumped dramatically in April, particually in manufacturing-heavy areas.
The Gary metro area's jobless rate was 19.8%, up from 3.1% in March. The Elkhart-Goshen area, dominated by recreational vehicle makers and suppliers, had an unemployment rate of 29.3%, up from 2.7% in March.
The unemployment rate in the Michigan City-La Porte area was 20.6%, up from 2.8% in March. The South Bend area's jobless rate was 21.1%, up from 3.8% in March.
The sharp rise was expected by economists, who several weeks ago projected double-digit increases in unemployment because of the pandemic.
The monthly unemployment rate is a U.S. Bureau of Labor Statistics indicator that reflects the number of unemployed people seeking employment within the prior four weeks as a percentage of the labor force.
Indiana's labor force had a net decrease of 40,450 over the previous month, the state said. This was a result of an increase of 446,017 unemployed residents and a decrease of 486,467 employed residents.
Indiana's total labor force, which includes both Hoosiers employed and those seeking employment, stood at 3.23 million in April, the state said. The state's 61.4% labor force participation rate is above the national rate of 60.2%.
The state said private sector employment in April decreased by 405,200 over the year and by 380,500 over the previous month. The most affected industries included leisure and hospitality (-116,000), manufacturing (-78,200) and private educational and health services (-54,200).
Total private employment in Indiana stood at 2,334,900, in April which is 414,000 below the January 2019 peak, the state said.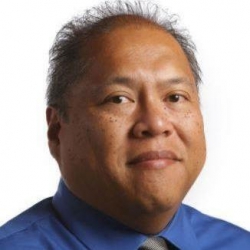 Latest posts by Larry Avila
(see all)