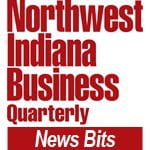 CROWN POINT – Comcast Business announced that it has expanded its advanced network to reach more businesses in Northwest Indiana. Communities with expanded access to Comcast's high-speed Internet, advanced voice and cloud-based services include:
* Crown Point, in the Beacon Hill Plaza area along sections of Broadway Avenue and the Summit Street extension, and the Crown East Industrial Park at Delaware Street and 109th Avenue;
* Gary, in the Melton Road and Ripley Street industrial area;
* Griffith, in the Industrial Drive and Lindberg Avenue industrial area; and
* Hammond, serving the Columbia Plaza business area.
"Expanding fiber into more Lake County industrial areas helps our businesses expand and compete.  It also helps us attract new businesses and more jobs," said Indiana District 19 State Rep. Julie Olthoff.
"Connectivity is a key component for businesses looking to locate or expand operations.  Having a robust network makes Lake County and our whole region more attractive in the site selection process for technology-related companies as well as other industry clusters, including manufacturing, distribution, warehousing, customer support/call centers and healthcare," added Karen Lauerman, president and CEO, Lake County IN Economic Alliance.  "This network addition sits on top advances Comcast has brought to the region in recent years, and gives us even greater opportunities to capitalize on our assets to draw and retain quality jobs and investment in our communities."
Comcast Business's network expansion will give small, medium and large businesses wider access to Internet speeds of up to 10 Gigabits per second (Gbps) – and up to 100 Gbps on a case-by-case basis – along with a wide range of services, including Ethernet, Internet, Advanced Voice and value-added cloud services.  In addition, with the fiber in place already as a result of the network expansion, Comcast can bring new customers online more quickly.
"Our network provides increased bandwidth and that means more businesses can do more with their IT resources, like access more applications and services in the cloud, accommodate rapidly increasing numbers of employees in the field using mobile devices and exchange large amounts of data," said Jay Dirkmaat, regional vice president of Comcast Business.  "Comcast already has an extensive coaxial and fiber network in Northwest Indiana, and we've been expanding it significantly through strategic proactive investments designed to help spur economic growth in emerging and growing business corridors."
These latest projects follow network expansions that Comcast Business completed in the last few years in Elkhart's Eastland Drive Business Park and Lusher Avenue industrial area; in Hammond's Krosan Interstate Business Park; in Highland along segments of Express and Industrial Drives; in Portage at AmeriPlex at the Port; and in South Bend's Ralph Jones Industrial Park.
Comcast also offers a service that provides 1 Gbps download speeds to homes and businesses over the company's existing network.  In addition, the company offers Gigabit Pro, a fiber-based residential service that provides 2 Gbps of speed.
The extent of the network also has made it possible for Comcast to build the largest WiFi network in the nation.  XFINITY WiFi includes 17 million WiFi hotspots in locations across the country, with more than 1.5 million in Comcast's Greater Chicago Region, which includes Northwest Indiana.  XFINITY WiFi provides customers with access to the Internet and their content on the go and helps promote business, tourism, recreation and other economic activity.
Comcast Business, a unit of Comcast Cable, provides advanced communication solutions to help organizations of all sizes meet their business objectives. Through a next-generation network that is backed by 24/7 technical support, Comcast delivers Business Internet, Ethernet, TV and a full portfolio of Voice services for cost-effective, simplified communications management. For more information, call (866) 429-3085. Follow Comcast Business on Twitter @ComcastBusiness and on other social media networks at http://business.comcast.com/social.
Comcast has more than 400 employees in eight facilities across Northwest and North Central Indiana alone and opened its first Northwest Indiana XFINITY Store in Hobart in 2014 at 3199 W. Lincoln Highway.

Latest posts by Janice Dixon-Fitzwater
(see all)