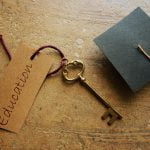 Valparaiso University and Ivy Tech Community College have joined other colleges around the country turning to remote teaching to reduce the chances of students and staff potentially coming into contact with COVID-19 commonly referred to as the coronavirus.
Valparaiso University in a March 12 statement said it is monitoring the situation and meeting regularly to review local, state, and national health agency reports and assess preparedness plans. Valparaiso University has a website dedicated to the situation.
Valparaiso officials said classes will be delivered remotely between March 16 and April 12. In-person classes are expected to resume April 13.
Ivy Tech Community College on March 12 announced it is suspending its current courses and the start of its new eight-week courses until March 23 and will begin online courses and continue them through April 5. Ivy Tech also has established a website providing information on the situation.
Ivy Tech said it will monitor and adjust its timeline as more is learned about COVID-19 nationwide and in the state. Ivy Tech locations will remain open to provide student and business office assistance including the ability for students to meet with advisors, admissions and financial aid, use computers, and access to faculty as needed.
Ivy Tech students are on spring break.
"At this time, given the escalating cases in Indiana and across the country, we believe that offering our courses virtually is now the most viable alternative," said Ivy Tech President Sue Ellspermann. "Ivy Tech currently offers nearly half of (its) courses online. However, with more than 1,600 faculty across our 18 campuses, we will use next week to provide faculty the training, tools, and support to deliver quality instruction to our students so that they can successfully move forward with their educational and career goals."
Ivy Tech's Northwest and North Central Indiana campus locations include, East Chicago, Gary, Goshen, La Porte, Michigan City, South Bend and Valparaiso.
Purdue University Northwest announced March 11 it suspended classroom instruction between March 12 and April 4. PNW hopes to resume classroom instruction April 6.
Indiana University Northwest is following the direction of Indiana University. On March 10, IU announced it was suspending its classroom instruction following its spring break, which is March 16 through March 20.
IU said students across all IU campuses will be taught remotely between March 23 and April 5 but hoped to resume onsite classes April 6.
All colleges continue to monitor the coronavirus situation.
The Valparaiso University campus remains open. It has suspended its study abroad programs as well as international and non-essential domestic air travel.
Valparaiso University also announced on-campus gatherings would be limited to no more than 100 people until further notice. Athletic activities on campus would continue as scheduled, but will be under the same 100-person limit.