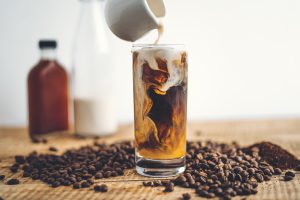 Common Collabs, a startup manufacturer specializing in cold brew coffee and other consumer packaged goods beverages, announced Nov. 7 it will set up operations in Knox in Starke County and create up to 80 new jobs in the next few years.
"With our state's pro-growth business climate, and one of the most concentrated manufacturing workforces in the nation, Indiana is the perfect destination for companies like Common Collabs to start and scale operations," said Jim Schellinger, Indiana secretary of commerce. "We're excited for what Common Collabs has brewing in Starke County and look forward to watching them grow and thrive in the Hoosier state."
Common Collabs was co-founded by third and fourth generation family members of Wilbur Curtis, who launched a commercial coffee equipment manufacturing company 78 years ago, the state said. The company will invest about $22 million to construct and equip an approximately 60,000-square-foot production facility at 2755 E. Division Road in Knox.
The new facility, which broke ground in early November, will be equipped to transform roasted coffee beans into highly concentrated coffee products, the state said.
The IEDC offered the company up to $800,000 in conditional tax credits based on the company's job creation plans.
These tax credits are performance-based, meaning the company is eligible to claim incentives once Hoosiers are hired, the state said. The city of Knox will consider additional incentives at the request of the Starke County Economic Development Foundation.
"We are grateful to be operating in partnership with the Indiana Economic Development Corp. and Starke County Economic Development Foundation and honored to grow our family business right here in Knox, Ind.," said Brant Curtis, chief commercial officer of Common Collabs.