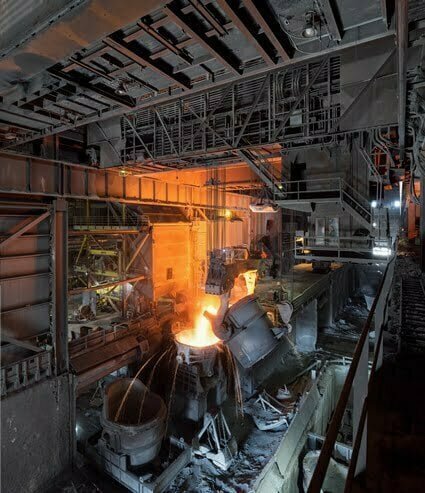 Steelmaker Cleveland-Cliffs Inc. announced Dec. 9 it closed its $1.4 billion purchase of ArcelorMittal USA LLC.
Cleveland-Cliffs said previously that the addition of ArcelorMittal USA's operations creates "the largest flat-rolled steel producer in North America." The deal was announced in late September.
"The acquisition by Cleveland-Cliffs of ArcelorMittal USA, boosted by our buyout of Nippon Steel from the I/N Tek and I/N Kote joint ventures, opens a new chapter in the history of the steel business in the United States," said Lourenco Goncalves, chairman, president and CEO of Cleveland-Cliffs Inc. "The assets we have acquired will be combined with our existing footprint, including AK Steel, Precision Partners, AK Tube, several mining and pelletizing facilities, our Research & Development Center, and the most modern Direct Reduction plant in the world, which we have just started to operate in Toledo, Ohio."
Under the terms of the sale, ArcelorMittal received $505 million cash, 78 million shares of Cleveland-Cliffs common stock and non-voting preferred stock, which is redeemable for approximately 58 million shares of Cleveland-Cliffs common stock or an equivalent amount in cash.