The Campagna Academy in Schererville and Gibault Children's Services in Terre Haute have agreed to merge.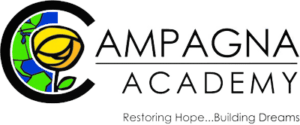 Michele Madley, chief executive officer of Gibault Inc., will become the CEO of Campagna Academy, which will operate under Gibault Inc.
Elena Dwyre will step down as CEO after 11 years at the helm. She is now the CEO of Catholic Community Services of Southern Arizona.
"The board of directors of Campagna Academy and Gibault have studied and considered its mission, continuity and opportunities to provide a seamless transition of leadership," said Al Gandolfi, Campagna Academy's board president, in a press release. "We plan to continue to provide services to improve the lives of at-risk youth throughout the state of Indiana, now and far into the future."
Dwyre said the merger should provide efficiencies that allow each organization to expand services to disadvantaged youth.
"I am convinced that Campagna will continue to be an increasingly strong force in the human services and mental health treatment community," Dwyre said. "I am looking at the future and what this merger will bring to our state, especially for at-risk youth in Northwest Indiana."
Michele Madley, CEO of Gibault, said she has known Dwyre through their work on boards of directors for the Indiana Association of Resources and Child Advocacy and the National Association for Children's Behavioral Health.
"We are honored to be provided the opportunity to complete this merger and provide services to at-risk children in Northwest Indiana," Madley said. "The 75 years of service provided by Campagna is quite an accomplishment, and our goal is to continue the programs at Campagna Academy for many years to come."
The Campagna Academy was founded 75 years ago as Hoosier Boys' Town. Gibault was founded in 1921 by the Indiana Knights of Columbus as a home for boys. Gibault has served more than 10,000 children and their families with programs and support services.