The COVID-19 pandemic has altered daily life and is fueling the need for organizations to remain flexible as well as adapt to the everchanging situation.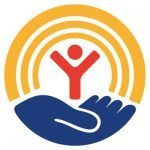 Lake Area United Way donates $10,000 to Meals on Wheels
The Lake Area United Way has pledged $10,000 to Meals on Wheels of Northwest Indiana to help the organization with its mission to deliver meals to residents during the crisis.
The support comes from the Lake Area COVID-19 Community Economic Relief Fund which supports nonprofit partners serving the increasing number of families with emerging needs.
"So many people are looking for assistance and stability at this time," said Lisa Daugherty, executive director of Lake Area United Way. "We are proud to partner with Meals on Wheels to reach as many NWI seniors as possible who are in critical need of a healthy meal."
Meals on Wheels of Northwest Indiana delivers more than 1,300 meals daily to people in Lake, Porter, Newton, and Jasper counties.
Modification to emergency business loan program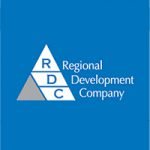 The Regional Development Co. said business that applied for an SBA Economic Injury Disaster Loan prior to March 30, 2020 will not receive the forgivable cash advance of up to $10,000.
The RDC said the loans will still be processed and applicants will receive a decline notification or an approval notification with a specific dollar amount. If a business is not interested in receiving the forgivable cash advance, no additional action is needed, the RDC said.
If a business that applied for an EIDL loan before March 30 and seeks the forgivable cash advance of up to $10,000, it will be necessary to reapply on the SBA's disaster loan website.
The Valparaiso-based Regional Development Co. administers the U.S. Small Business Administration's 504 Loan Program in Indiana and the Chicago metropolitan area.
Colleges alter spring commencement
The University of Notre Dame will host its spring commencement online.
In a letter to the class of 2020, Notre Dame President Rev. John I. Jenkins, announced the university commencement scheduled May 17 will be held online rather than in Notre Dame Stadium, and that an on-campus celebration has been scheduled for the spring of 2021.
"Although there remains a good deal of uncertainty about the trajectory and duration of the pandemic, it is becoming clear that it would not be prudent to host on May 16-17 the Notre Dame Commencement on our campus — a large gathering bringing together families from across the country and around the world, many with older or at-risk members," he said.
Valparaiso University announced April 5 it is postponing its spring graduation ceremony. College President Mark Heckler on the university's website said overwhelming response from students and families encouraging the university to preserve the annual commencement led to the decision to postpone the event.
"While we all would prefer a May commencement, our commitment to hosting a safe and healthy ceremony is more important," Heckler wrote "At this time, we have decided to postpone commencement until this commitment can be honored (and) once a determination on timing has been made, we will share that information with you."
Numerous initiatives are underway to help slow the spread of the virus. Assistance also is available to businesses experiencing financial hardship during the crisis.
Many service organizations also have launched websites and increased assistance to aid those in need during pandemic.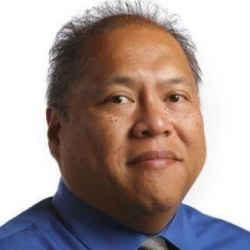 Latest posts by Larry Avila
(see all)