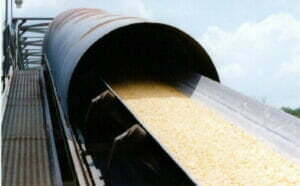 The Great Lakes-Seaway System reports that grain shipments continue strong this year with a 25% increase from last year.
Grain cargo is up 55% at Ports of Indiana-Burns Harbor alone, according to the Ports of Indiana November report. Burns Harbor's port has seen increases in all cargo through September. Officials said the last quarter of the year looks just as promising.
Ryan McCoy, port director, has said that recent supply chain changes have increased the port's export opportunities.
"No matter the reason for increased grain, the Ports of Indiana is ready to help ship all cargo," said Jennifer Hanson, public relations manager at the Ports of Indiana, in an email.
Total grain exports from the U.S. are down a bit this year from 104.4 million metric tons in the 2020-2021 season to 96.4 million metric tons in the 2021-2022 season, according to Statista.
The largest increase in cargo at Burns Harbor was from coke, a byproduct of coal distillation, with a 350% increase. Hanson said the increase came because of a "supply change with a customer."
The Great Lakes Seaway Partnership also said that steel shipments remain high.
"The high number of steel shipments through the Seaway System last month is the latest example of how this reliable supply chain directly benefits the North American economy," said Adam Tindall-Schlicht, recently appointed administrator of the Great Lakes St. Lawrence Seaway Development Corp. "The steel that Great Lakes ports are moving continues to uplift the U.S. manufacturing sector and provide quality jobs in the industry."
During October, Burns Harbor was one of five Great Lakes ports that received steel shipments.
The port at Burns Harbor also is busy making upgrades to its facilities. It completed Berth 15 improvements in May that designate an area for workers to load and unload cargo with access to the dock through a new east-west rail connection. Next, the south rail connection is underway. New berths and a truck marshaling yard are coming in 2023.
A $9.85 million federal FASTLANE grant is partially funding $20 million in infrastructure upgrades at the port. The entire project includes a 2.3-acre cargo terminal and 4.4 miles more of rail added to the 14 miles in the network. Two new rail yards were completed in 2021.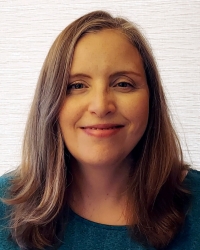 Latest posts by Heather Pfundstein
(see all)