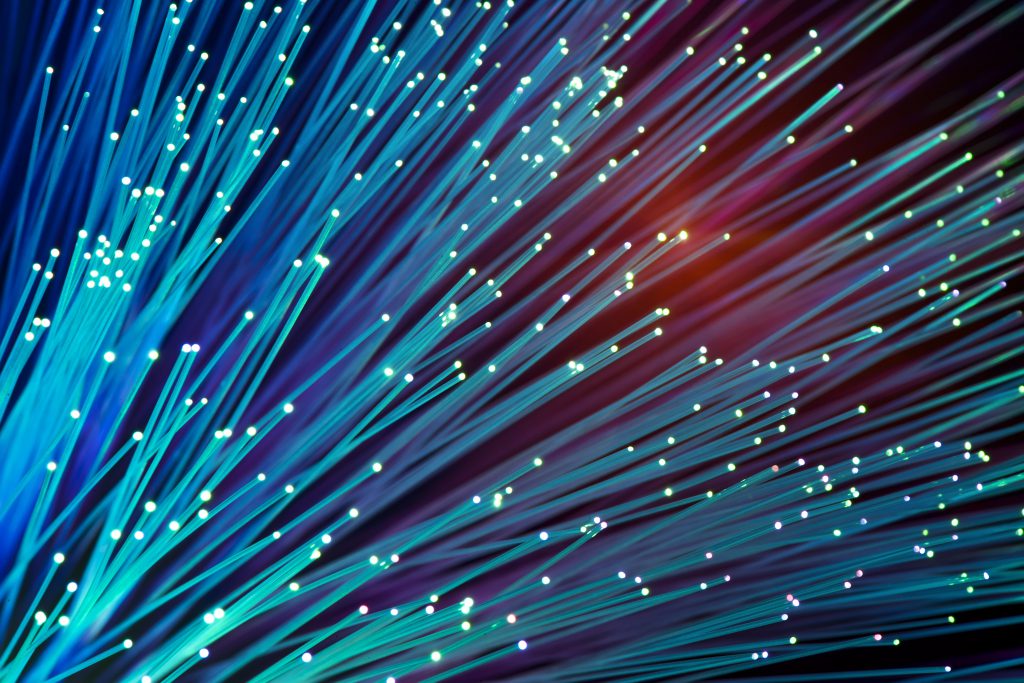 Public initiatives combined with private investments and partnerships are getting more people and businesses connected to high-speed internet access.
Digital Crossroad, which operates the data center in Hammond, and Vivacity Networks, which supports infrastructure for broadband internet, have partnered to extend and interconnect a fiber network in northern Indiana. The companies are creating the Digital Crossroad Fiber Network, which when completed will activate a fiber network, which is part of the Indiana Toll Road.
"The Digital Crossroad Fiber Network is an unprecedented stride in our state's march toward broadband access for every Hoosier," said Tom Dakich, managing member for Digital Crossroad. "This revolutionary project will bring the world's fastest fiber networks closer than ever to every community along the Indiana Toll Road corridor."
The Digital Crossroads Fiber Network will be a wholesale, open-access facility for internet service providers, utility providers, wireless network providers, municipalities, schools and libraries, to have easier and lower-cost connection to the fastest available fiber networks. Broadbandnow.com, estimates that 88.5% of Indiana residents have access to high-speed internet service of 100 mbps or faster and 34.6% have access to 1 gigabit internet service.
Indiana ranks 21st in the nation for broadband access, according to Broadbandnow.com.
Vivacity Networks will invest in the activation of the fiber and conduit that is part of the Indiana Toll Road and Digital Crossroad will complete the connection to the "backbone of the internet," located at 350 East Cermack Road in Chicago, the companies said in a statement. The Indiana Toll Road begins at the state's border with Illinois in the west and runs about 156 miles as I-90 to the state's border with Ohio in the east.
"For the past several years, the Indiana Toll Road Concession Company, Digital Crossroads, Vivacity and others have been developing the key pieces of communications infrastructure to unlock the potential of the Crossroads of America."  said Scott Bergs, CEO of Vivacity Networks.  
Comcast Business also is contributing to expanded broadband infrastructure. The company added seven miles of fiber lines in business corridors in parts of Northern and Northwest Indiana including, Hammond, Middlebury, Portage, Schererville, Wakarusa and Warsaw.
Comcast said its additional infrastructure will reach hundreds of businesses in the following locations:
Hammond, at the Briar East Shopping Center area along South Grand Avenue and East 169th Street and at the Digital Crossroad Data Center on Indianapolis Boulevard;
Portage, in an industrial area along Shepherd Avenue and Marineview Street off State Highway 249;
Schererville, serving the Shoppes at Schererville area near Indianapolis Boulevard and Cedar Parkway;
Middlebury, in a business area between County Road 2 and County Road 4 along State Road 131;
Wakarusa, serving a business area located at East Waterford Street and Nappanee Street; and
Warsaw, in the Silveus Crossing industrial area, between County Road W 300 N and State Highway 30. This expansion is the third phase of a major multi-year Comcast network expansion, including a retail area at North Detroit Street and Route 30 and a manufacturing and business area at North Boeing Road and North Bell Drive that were completed in 2017.
Comcast can now provide businesses in these areas with Internet speeds of up to 100 gigabits per second.