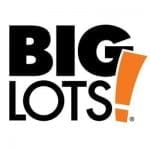 Specialty retailer Big Lots is opening a new distribution center in the Region.
The Columbus, Ohio-based company intends to locate the facility on a site on Georgia Street at the AmeriPlex at the Crossroads business park in Merrillville.
The company in a statement said it looks forward to bringing a distribution center to Northwest Indiana, which will support its Midwest retail stores.
"As our retail store footprint continues to grow, the Merrillville forward distribution center will play an important role in helping us maintain same-day availability of the quality furniture that our customers know and love," the company said in a statement. The company offered no additional details on the project or when it would open or how many jobs it would create.
The company has 1,431 U.S. stores, spread across 37 states, including Indiana where it has 45 stores. Some of its Indiana locations are in Elkhart, Merrillville, Michigan City, Mishawaka, Portage, Schererville, and South Bend.
News media reports about the development noted Big Lots secured a lease with Crow Holdings for a 261,000 square-foot shell building. Crow Holdings reportedly will invest $21.5 million to construct the building and spend another $2 million to build out an office and design the site to meet the needs of Big Lots.
During the company's year-end earnings conference call with analysts earlier this month, Bruce Thorn, president and CEO, provided some insight on Big Lots' plans for 2022.
"We have much to be excited about as we enter 2022," he said. "Our new store openings are proceeding as planned, our in-stock levels are improving, and our productivity initiatives continue to deliver and gain traction."
Thorn said January was a tough month for the company, blaming inclement weather and the pandemic for slowing sales and inventory delays. But he was optimistic for the remainder of 2022.
"However, as we have moved into 2022, we have seen these factors abate, and sales are regaining traction," he said. "In 2022, we will open over 50 net new stores, further roll out programs to drive merchandise productivity, and continue to improve our supply chain infrastructure to enable us to serve our customers how, when and where they want to shop."
Information from the Big Lots corporate website said the company has an ambitious growth agenda and it is seeking retail space between 30,000 and 40,000 square feet in strip centers or freestanding stores on major traffic arteries.
Latest posts by Larry Avila
(see all)