Recovering jobs lost from the COVID-19 pandemic could take five years or more, according to a Ball State University economist.
Michael Hicks, director of Center for Business and Economic Research at Ball State University, in his review of the government's latest employment situation summary, said the report had high and low points.
"The good news is that private sector hiring was stronger than expected, at more than 980,000 jobs, while the growth in permanent unemployment slowed over the last two months," Hicks said. "That is especially important, because permanent job losses typically reflect permanent business closures which take much longer to rebound from than do temporary layoffs."
Hicks said the bad news is national job growth is not at a level that indicates a stable, rapid recovery.
"Also, the existing permanent job losses are back to 2013 levels, which suggests the recovery to 2019 levels will take a full five or more years," he said. "Also, the (Bureau of Labor Statistics) sustains a supplemental survey of COVID-19, and reports that one in five workers are still at home, suggesting little to no recovery of pandemic-related adjustments to these workers."
In September, Indiana's jobless rate was 6.2%, down from 6.4% in August.
The state's labor force in September was 3,328,250, with 3,134,198 employed and 194,052 unemployed. In September 2019, the state's labor force was 3,374,024, with 3,278,034 employed, and 95,125 out of work.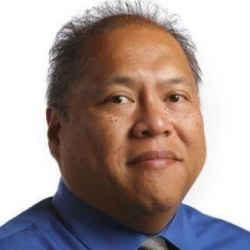 Latest posts by Larry Avila
(see all)