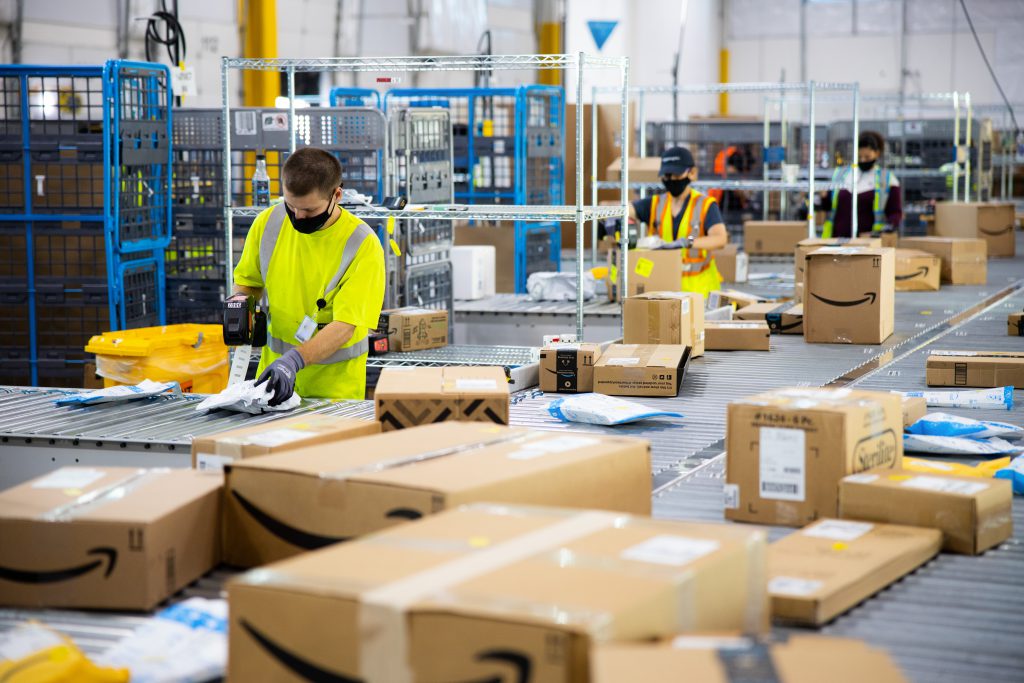 Seattle-based ecommerce giant Amazon is expanding its delivery operations in Northwest Indiana.
The company is opening delivery stations in Merrillville and Valparaiso before the end of the year.
The Valparaiso site will be at 2200 Memorial Parkway, according to a statement from the city of Valparaiso. Amazon plans to invest about $30 million in the property, which will employ 130 part- and full-time workers as well as more than 150 delivery drivers with salaries starting at $15 per hour and assorted benefits.
City officials said the Valparaiso site allows Amazon to offer efficient deliveries to customers across the state. Packages are transported to delivery stations from Amazon fulfillment and sortation centers, and then loaded into vehicles for delivery to customers.
Deliveries will be made either by Amazon's own fleet of all-electric delivery vans, as well as delivery service partners — local entrepreneurs and operators contracted through Amazon.
The Merrillville site will be at the AmeriPlex at the Crossroads Business Park, a development of Holladay Properties. Amazon's Merrillville operation will occupy a 141,360-square-foot building on a 35-acre parcel.
The Merrilville Amazon site will employ between 125 and 250 workers as well as 230 delivery drivers and possibly another 60 flex drivers, according to Holladay Properties.
Amazon has delivery sites in Gary and South Bend and employs about 13,000 people throughout its Indiana operations.