An Alabama-based real estate acquisition and development company has purchased the Century Plaza Shopping Center in Merrillville.
Sanders Capital Partners said the purchase price was $4.8 million for the retail and restaurant hub at the high-traffic corner of Broadway and U.S. Rte. 30/E. Lincoln Hwy. Among the site's tenants are: Panera Bread, Plato's Closet, Qdoba Mexican Eats, and Jelly Pancake House.
"The COVID-era, while certainly a challenge in many respects, has pushed many buyers out of the market and allowed us to move deliberately to acquire a number of exceptional and favorably-priced assets that have a resilient tenant base, like we see here in Merrillville," said Jackson Stewart, executive vice president and general counsel for Sanders Capital Partners. "Our lender network has been especially validating of SCP's strategy over the course of the pandemic, showing a readiness to move quickly and intelligently to evaluate these opportunities in a variety of markets."
Sanders Capital Partners of Birmingham, Alabama has been acquiring and developing properties across the Midwest and Southeastern U.S. since it launched five years ago. It specializes in developing and buying retail centers, office buildings, strategic land, and light industrial properties.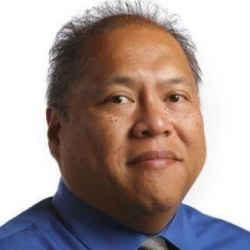 Latest posts by Larry Avila
(see all)