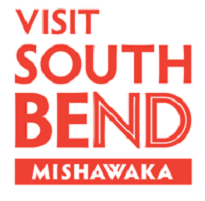 A total of 35 recipients will share $125,000 in grant funds to promote and host tourism activities in the South Bend-Mishawaka area.
The 2019 Visit South Bend Mishawaka Tourism Marketing Grants were awarded by the St. Joseph County Hotel-Motel Tax Board. The board said funded activities will increase hotel-motel occupancy and create a positive image for St. Joseph County.
"Since the inception of this fund in 2011, $950,000 has been allocated to qualifying events or organizations to offset regional marketing and facility hosting expenses," said Rob DeCleene, executive director of Visit South Bend Mishawaka. "It's a great way for Visit South Bend Mishawaka to directly assist our partners in attracting more visitors and their associated spending to St. Joseph County."
The tourism grant program is in its eighth year and continues to grow. A total of 27 grants were awarded in 2018.
Grant recipients for 2019 include: Fischoff, Junior Irish Hockey, USA Hockey, Studebaker Drivers Club, Sunburst, Penn High School Robotics, IAWRP, Elite Baseball World Series, Irish Aquatics – May & July, Pastime, American Advertising Federation, Lacrosse America, Concours D'Elegance, AJGA, IDEA Week, Storm the Stadium, South Bend Jazz Fest, OneLAX, ETS Sports, Michiana Pickleball, South Bend Museum of Art, Ramencon, St. Joseph High School Thanksgiving Hockey, SJ Valley Table Tennis, Art Beat, Sugar Camp Days, Music Village Block Party, St. Paddy's Day Party & Pub Tour, IUSB Jazz Fest, History Museum Notre Dame Exhibit, Ren Fest, Potawatomi Zoo's Festival of Lights, National Junior Hockey and New Carlisle Hometown Days.
Brian Troester, president, Irish Youth Hockey League, said the league will use the funds to support the USA Hockey 14U Tier II National Championship.
"We have never hosted this tournament before and it is a tremendous honor to be selected as the host site," he said. "There will be 40 teams from around the county in South Bend from April 3-8."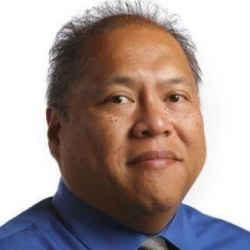 Latest posts by Larry Avila
(see all)