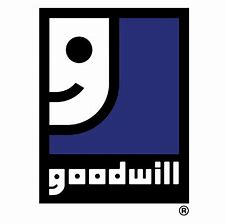 Goodwill's 2018 digital skills strategic plan focused on creating opportunity for its Community Career Center clients and businesses to learn, engage and become productive with digital skills. They implemented digital skills training, assessments and job placement as a focus within each center. The Community Career Centers began bridging the gap between clients and digital skills. They developed a digital skills website and also started hosting virtual workshops for the community. In 2019, the digital skills strategic plan targets populations outside of the Career Centers. They have implemented the beginning measures to bring digital skills to Goodwill employees, Excel Centers, Senior Employment Community Service Program, WIOA Youth, Veterans, Ability First (serving those with disabilities), and retail stores.
Speakers
Kelly Friend is the director of career and business engagement at Goodwill Industries of Michiana. She partners with public and private sectors to impact the lives of individuals facing economic and social barriers. Friend has assisted other organizations, such as Veterans Community Connections and the United Way, implement successful programs that have yielded high results. Her accomplishments and leadership have been featured at Purdue University, Western Governors University, and with nonprofits and government agencies. In addition to her extensive knowledge in program implementation, Kelly has volunteered for local veteran organizations and in the community CASA program. Kelly earned a Bachelor of Arts in English, with a minor in art and design, from Purdue University and a Master of Science, management and leadership from Western Governors University.
Mickey Roberts, Mishawaka's new Career Center manager, started at Goodwill with thoughts of working in reception, but quickly found her passion. Roberts's grasp of digital literacy, knowledge of local resources and passion for Goodwill's mission made her a perfect fit for the Career Centers. She was hired as a part-time assistant, but her hard work and dedication fueled a rapid progression through Goodwill's ranks. Two years later, Roberts stepped into the role of South Bend's Career Center manager, just in time to get on the Grow with Google digital skills bandwagon. As the Career Centers widen their scope of services, Roberts takes an active role in its many initiatives, including Google IT support professional courses, Manufacturing Advancement Program, the IT Sector Partnership, Military Veteran Stand Downs and more. From finding emergency necessities, placement in that perfect position or individual skill building, Roberts never hesitates to go above and beyond for her clients. An inspiring speaker, Roberts uses out-reach, excellent client relations, and the support of her elite team to grow the South Bend Career Center as a trusted and valuable resource for the community.
Julianne Hill is the digital skills trainer for Goodwill Industries of Michiana. After almost a decade in business development, Hill found her true passion in social services and helping others. She started her Goodwill career as an employment specialist, assisting individuals with barriers to employment reach their goals. Through her work, Hill saw the importance of digital skills in employment success. When the digital skills trainer position was created, she jumped at the opportunity. Hill wholeheartedly believes in the power of work and the importance of digital skills in realizing one's full potential. She has a Bachelor of Science in business management from Western Governors University. Hill loves creating spreadsheets to organize information. Make her day and ask her how to use Microsoft Excel!
Video
Handouts
To come
Links Mentioned