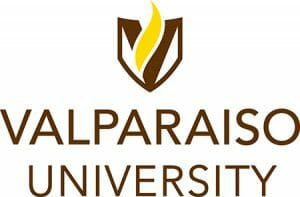 Valparaiso University's College of Nursing and Health Professions will begin offering an online, post-professional, occupational therapy, doctoral program in summer 2019.
"We are excited to offer an online, occupational therapy doctorate to professionals currently working in the field who are seeking that important additional credential," said Mark L. Biermann, provost and executive vice president for academic affairs at the college. "This program builds on a strong legacy of success in health care education at Valparaiso University and continues our commitment to providing student-focused, market-driven academic programs that lead to lifelong success."
Valparaiso University's College of Nursing and Health Professions has expanded its program offerings in recent years with the first doctor of nursing practice in Indiana, along with accelerated master's programs in physician assistant studies, public health and health administration. The addition of the post-professional occupational therapy doctorate represents the second doctoral degree at Valparaiso.  
The online degree consists of 32 credits for those with a master's degree and 42 credits for those with a bachelor's degree. College officials said it will prepare occupational therapists for roles in mentorship, in scholarship, in academic communities and in health care organizations.
This program is designed to move students through the curriculum one course at a time in about 18 months, the college said.