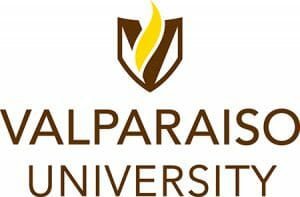 Longtime Valparaiso University benefactor Richard Beumer donated $500,000 to the college to equip a lab to support a new environmental engineering program set to launch in fall 2019.
Beumer's contribution supports Forever Valpo: The Campaign for Our Future, the college's $250 million campaign focused on raising permanent support for student scholarships, faculty development and programs. The campaign launched on Sept. 23, 2016 and has raised more than $193 million.
A statement from the college said the lab will provide hands-on learning experiences for engineering students. Junior and senior civil and environmental engineering students will conduct experiments to determine the biological, chemical and physical characteristics of water samples representing potential water supply sources.
Freshmen students will use the equipment and instruments to complete their multidisciplinary projects, the college said. The lab also will support undergraduate research projects in civil and environmental engineering.
"I am blessed to be in a position to support Valpo, a place that is very special to me," Beumer said. "I hope this gift for the environmental engineering lab will provide a facility to train and educate engineers for many years to come. If so, this is a wonderful investment."
Beumer earned a Bachelor of Science degree in electrical engineering from Valparaiso University in 1959. He is an emeritus member of the university board of directors, serving from 1990 to 2016, and received the college's distinguished alumni award in 1982.
Beumer, retired vice chairman of global engineering firm Jacobs Engineering Co. with offices in Chicago,  was inducted into the Athletics Hall of Fame in 2000.
The field of environmental engineering is designed to protect and improve our world and the quality of life of people living in it, the college said. The technical expertise of environmental engineers is used to develop innovative, sustainable solutions to all types of global problems surrounding the air, water and soil.
There is a need for environmental engineers in Northwest Indiana due to the presence of heavy industry, such as steel mills, and challenges around clean air and water, the college said. The Bureau of Labor Statistics shows a solid job outlook, with a projected 8 percent increase in jobs from 2016 to 2026.
Eric Johnson, dean of the college of engineering said lab will help launch the new degree program and provide a great teaching and learning facility for students and faculty.

Larry is an award-winning journalist with more than 25 years of experience working with daily newspapers and business-to-business publications around the Midwest. Avila, a graduate of Central Michigan University, is a Michigan native. He resides in Crown Point.

Latest posts by Larry Avila (see all)