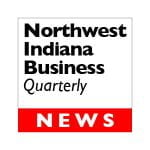 United Way of Porter County announced this year's Spirit Awards winners at their Annual Community Celebration at The Spa Event Center in Porter.
The Spirit Awards is an initiative to honor and recognize everyday passionate, courageous and self-sacrificing volunteers serving their community. Individuals are nominated by the public to be considered for the award.
"These dedicated, unsung heroes truly know what it means to live united," said Kim Olesker, president and CEO of United Way of Porter County. "We truly appreciate their passion for community and the support they give to the nonprofits they are serving."
The nomination pool was narrowed down from 27 to eight award winners by a selection committee of volunteers. The winners are: Joseph Baker (Valparaiso), John A. Beebe, Sr. (Crown Point), Ginger Brockwehl (Valparaiso), Dr. Nicky Ali Jackson, Ph.D. (Chesterton), Brooke Scheurich (Valparaiso), Joanna Smith (Gary), Pastor Curtis Whittaker, Sr. (Gary) and Lorrie Woycik (Valparaiso). The remaining 19 nominations were also honored at the event.
United Way also honored Dr. Larry McAfee (Valparaiso) who received the 2018 LIVE UNITED Award for exemplary service to United Way of Porter County and Rich Gardner (Chesterton) who received the 2018 Dorothy M. Porter Award, United Way of Porter County's lifetime achievement award for service.
To learn more about the Spirit Awards winners and honorees, visit uwpcspiritawards.org.

Janice has over 15 years of experience in marketing and advertising for companies such as The Indy Partnership and Gallivan Auctioneers. She began Tower Marketing Solutions, LLC in 2006 to provide marketing, advertising and non-profit association management services.

Latest posts by Janice Dixon-Fitzwater (see all)