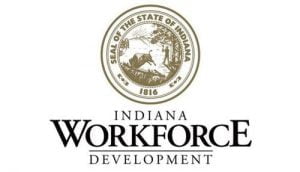 INDIANAPOLIS – The state has made it easier for job seekers to access the state-run job board on the go.
The Indiana Department of Workforce Development on June 22 announced Indiana Career Connect can be accessed through ICC Jobs, a mobile application available through the Apple App Store and Google Play Store.
The state said the app complements the ICC website, which was accessed by more than 215,000 unique visitors in 2017.
The ICC website had nearly 120,000 job postings and more than 60,000 résumé postings last year, the state said.
The free app can be downloaded from the Apple App Store and the Google Play Store by searching for "ICC Jobs." New users can register an account through the app or access open positions using the guest login feature.
Current ICC website users can use the same sign-on credentials created on the ICC website.
The ICC mobile app uses location services to pinpoint the employers who are hiring near specific locations using advanced GEO technology, the state said. The most popular features from the ICC mobile app include providing the location of nearby WorkOne Career Centers, the ability to favorite job openings and a functional calendar to set follow-up reminders for appointments.
The Indiana Department of Workforce Development has a video demonstration of ICC jobs in use.

Larry is an award-winning journalist with more than 25 years of experience working with daily newspapers and business-to-business publications around the Midwest. Avila, a graduate of Central Michigan University, is a Michigan native. He resides in Crown Point.

Latest posts by Larry Avila (see all)