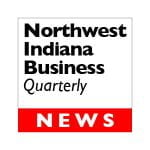 SOUTH BEND — The 2018 South Bend Mishawaka Tourism Marketing / Hosting Grant program has selected 27 applicants to receive grant funding. Grant funds are used to assist qualified organizations with the promotion of tourism activities striving to directly increase hotel/motel occupancy and create visibility for St. Joseph County.
The 2018 recipients are Fischoff National Chamber Music Competition, Junior Irish Soccer Memorial Day Invitational, Studebaker Drivers Club International Meet, Sunburst Races, International Association of Water Rescue Professionals, Irish Aquatics – May and July, Pastime Tournaments, Elite Baseball World Series, American Advertising Federation, FIRST Robotics, St. Joseph Valley Table Tennis, Lacrosse America, Concours D'Elegance, IDEA Week, Indiana Baseball Association, Michiana Pickleball, St Joseph County 4H Fair, South Bend Museum of Art, DTSB Art Beat & St. Paddy's Day Tent Party, ETS Sports, Sugar Camp Days, The History Museum – CUT, the Notre Dame Shakespeare Festival, Habitat for Humanity – Carter Work Project, and the Potawatomi Zoo – Gift of Lights.
"The tourism marketing & hosting grant continues to be one of the most popular initiatives administered by Visit South Bend Mishawaka," said VSBM Executive Director Rob DeCleene. "It's great to be able to support and recognize the efforts of our industry partners as they host a variety of events in St. Joseph County which bring many visitors who impact our local economy through their spending while experiencing our destination."
In the eighth year of the grant program, Visit South Bend Mishawaka saw a record 38 applications for the $110,000 in grant funding from the St. Joseph County Hotel-Motel Tax Board. Each grant recipient can receive up to $10,000 in funding. In addition to nine new recipients, several 2017 grant recipients received 2018 funding, including Junior Irish Soccer who received the maximum grant of $10,000 for their Memorial Day Invitational.
"We are very grateful for the support that Visit South Bend Mishawaka provides Junior Irish Soccer," said Junior Irish Soccer Club Executive Director Ken Nuber. "This grant contributes to the financial success of the Memorial Day Invitational soccer tournament which provides scholarships for Junior Irish Soccer families who otherwise would not be able to participate in club soccer.  We are committed to the community and we love working with such a great partner."

Janice has over 15 years of experience in marketing and advertising for companies such as The Indy Partnership and Gallivan Auctioneers. She began Tower Marketing Solutions, LLC in 2006 to provide marketing, advertising and non-profit association management services.

Latest posts by Janice Dixon-Fitzwater (see all)