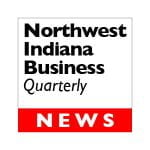 SOUTH BEND — Visit South Bend Mishawaka (VSBM) is proud to announce the National Club Basketball Association (NCBBA) will host its 2018 National Championship tournament in South Bend at Indiana University – South Bend. The top eight teams in the country will converge on South Bend April 6 – 8 as they duke it out for the ultimate prize: becoming the 2018 NCBBA National Champions.
The NCBBA will be utilizing IU – South Bend's varsity court and will have exclusive use of it for the entire championship weekend. In the heart of campus, this facility boats a full-size hardwood floor court for games, two additional small courts for team to warm up on, and four locker rooms for team use. During the weekend, teams and fans alike have access to courtside seating or 270 degrees of viewing from the balcony overlooking the court.
"VSBM is very excited to begin this partnership with the NCBBA and their teams," said Nick Kleva, VSBM Sports Market Development Manager. "Basketball has a rich history in Indiana, so we are happy to see that the NCBBA found a new home in the Hoosier State to have their National Championship. South Bend Mishawaka will be a great fit for this tournament for many reasons, one being the already existing "college town" feel. The CollClubSports team has been great to work with so far and we hope to continue this relationship for many years to come."
Sandy Sanderson, President of the NCBBA, echoes Kleva's excitement. "The NCBBA is excited to be partnering with VSBM to bring our 2018 NCBBA National Championship to South Bend. The facilities at IU – South Bend are state-of-the-art and are sure to give our athletes the big-time college basketball experience we strive to provide. With South Bend's geographic centrality within the entire NCBBA membership, coupled with the hospitality VSBM is sure to provide, this year's NCBBA National Championship will no doubt be a can't miss event for participants and spectators alike."
VSBM and the NCBBA very much looks forward to hosting this event and sincerely believes that this will be a great experience and venue for everyone involved.

Janice has over 15 years of experience in marketing and advertising for companies such as The Indy Partnership and Gallivan Auctioneers. She began Tower Marketing Solutions, LLC in 2006 to provide marketing, advertising and non-profit association management services.

Latest posts by Janice Dixon-Fitzwater (see all)