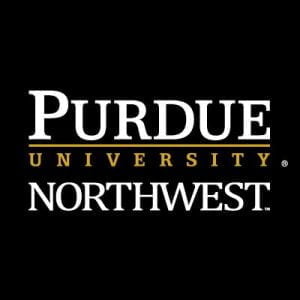 Purdue University Northwest's School of Education & Counseling made the state's latest top 10 ranking of Indiana collegiate institutions issuing the most teaching licenses, according to the Indiana Department of Education – Office of Educator Effectiveness and Licensing.
Purdue Northwest ranked eighth out of 46 institutions in Indiana granting teaching licenses, the college said in a statement. The ranking reflects that PNW faculty, staff, university field supervisors and cooperating teachers are preparing graduates in early childhood, elementary, special education and secondary education to be effective educators.
Ball State University ranked first in the state with 409 licenses issued. Purdue University Northwest issued 124 licenses.
Graduates from all of PNW's educator preparation programs are eligible for an initial teaching license upon graduation and successfully passing Indiana CORE Assessments for Educator Licensure requirements.
The ranking qualifies Purdue Northwest for a special visit from the IDOE in January, called the "Higher Education Roadshow."
Anne Gregory, director of PNW's School of Education & Counseling, said the roadshow will bring wonderful resources to the program's future educators, including presentations by Indiana Teacher of the Year, Gerome Flewilling, and Rise Regnier, IDOE director of educator effectiveness.
"This is an innovative way for the Indiana Department of Education to recognize the top universities in licensing teachers," said Gregory.

Larry is an award-winning journalist with more than 25 years of experience working with daily newspapers and business-to-business publications around the Midwest. Avila, a graduate of Central Michigan University, is a Michigan native. He resides in Crown Point.

Latest posts by Larry Avila (see all)