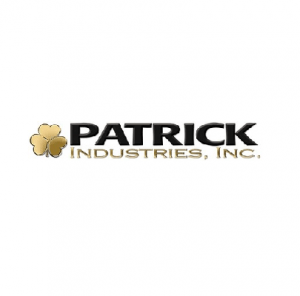 Patrick Industries Inc. of Elkhart announced Dec. 3 it completed its $54 million purchase of Arran Isle Inc. and subsidiaries, including the LaSalle Bristol operations from Arran Isle Ltd. 
LaSalle Bristol, which is based in Elkhart, is a supplier of plumbing, flooring, tile, lighting, air handling and building products to the manufactured housing, recreational vehicle and industrial markets.  
LaSalle Bristol operates a nationwide network of 11 distribution centers, one manufacturing facility, and three combined manufacturing facilities and distribution centers across the U.S.
Patrick Industries said LaSalle Bristol's 12-month revenue through October was approximately $230 million.
"LaSalle Bristol's well-established brands, product lines, and customer relationships have been built upon quality service and reliability for decades, and highly complement our (manufactured housing) and (recreational vehicle) product portfolio," said Todd Cleveland, chairman and CEO of Patrick. "In addition, the acquisition of LaSalle Bristol provides us with an excellent opportunity to further leverage both companies' distribution capabilities and capacity, and increase our content per unit within the (manufactured housing) and (recreational vehicle) markets."
Patrick Industries Inc. is a manufacturer of component products and distributor of building products serving the recreational vehicle, marine, manufactured housing, kitchen cabinet, office and household furniture, fixtures and commercial furnishings, and other industrial markets. The company operates in various locations throughout the U.S., Canada, China and The Netherlands.  

Larry is an award-winning journalist with more than 25 years of experience working with daily newspapers and business-to-business publications around the Midwest. Avila, a graduate of Central Michigan University, is a Michigan native. He resides in Crown Point.

Latest posts by Larry Avila (see all)