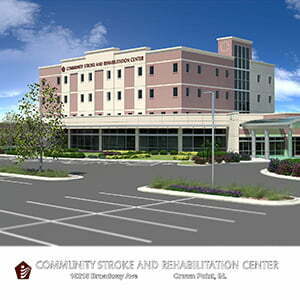 The Pangere Corporation of Gary was selected by Community Heathcare Systems as the general contractor for the construction of their new Stroke and Rehabilitation Center in Crown Point. Along with its team of 38 subcontractors and its many suppliers, Pangere will construct a four-story, 129,000 square-foot, multi-specialty facility.
The Community Stroke and Rehabilitation Center will feature inpatient rehabilitation treatment, along with physician practices, outpatient services and immediate care for family health and wellness. A few of the many services offered will be laboratory, mammography, bone density scanning, MRI's, CT scans and ultrasound testing. The center will include outpatient physical, occupation and speech therapy, in addition to inpatient therapies for stroke, traumatic brain injury, neurological conditions and spinal cord injuries.

Troy Linker has over 20 years of publishing experience in print and digital media. Troy has published magazines, journals, books, websites, webinars, and eLearning courses on various topics including reference, business, how-to, children's, fiction, and non-fiction. He took over as Publisher of Northwest Indiana Business Quarterly in the Spring of 2016.

Latest posts by Troy Linker (see all)