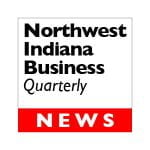 HIGHLAND – Multicultural Wellness Network and Latin Media are hosting the Northwest Indiana Health Summit on Thursday, April 26, 2018 at Purdue University Northwest, 2200 169th St., Hammond, Indiana in the Student Union and Library Building, 3rd floor. This year's event is a roundtable discussion focusing on the leading health issues affecting Northwest Indiana such as cardiovascular disease, dialysis, infant mortality, HIV, obesity and more. Guest speaker, Ismat Bhuiyan, health educator from the Indiana State Department of Health will discuss "Lead and Healthy Homes." An afternoon listening session will allow participants to openly discuss these topics with local health representatives. The summit also features a vendor fair and lunch.
"This event is an opportunity for the public to learn more about health issues facing our communities and be a part of the solution," says Shelia George, founder and president of Multicultural Wellness Network, "as health professionals, we have a responsibility to assess the community and tailor our work to address their needs and concerns." Lisette Guzman of Latin Media adds, "The issues we are discussing affect Northwest Indiana as a whole, not just one city or town. We are bringing together the health experts and community members to work on real solutions to real problems."
The event is free; registration is requested. The first 50 pre-registered by 3/30/18 event attendees will receive a special gift or card. To register, call 219-712-5765.
The event is conducted in partnership with Purdue University Northwest; EMPOWERED; Indiana NAACP Health state conference and Hammond NAACP branch. Special thanks to sponsors Franciscan Communities St. Anthony Village and MHS. Event funded by Northwest Indiana Community Action Focal Point Grant.

Janice has over 15 years of experience in marketing and advertising for companies such as The Indy Partnership and Gallivan Auctioneers. She began Tower Marketing Solutions, LLC in 2006 to provide marketing, advertising and non-profit association management services.

Latest posts by Janice Dixon-Fitzwater (see all)