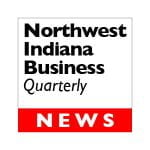 PORTER — After almost a month of fierce local and regional competition, Northside Diner of Porter County was voted the region's breakfast champion!
This year's Food Wars was one of the most competitive yet, and this year's breakfast theme showcased a variety of locally owned restaurants throughout the region. Thousands of votes were cast during two separate online voting rounds, but Northside Diner edged out the rest of the competition to stand alone as the breakfast king. Northside Diner now owns the title "Best Breakfast in Indiana's Cool North" thanks to its family-friendly atmosphere, its excellent service and its delicious variety of breakfast favorites.
Indiana Dunes Tourism and Northern Indiana Tourism Development Commission (NITDC) thank everyone who participated in this year's competition. Be sure to visit IndianasCoolNorth.com to learn more about and then try all seven of the Breakfast Wars Finalists:
Northside Diner, Chesterton
Jennie Rae's Restaurant, Rolling Prairie
Castaways, Plymouth
Macadoo's Family Restaurant, Mishawaka
The Golden Egg Pancake House, Elkhart
American Table Restaurant, Warsaw
Country Corral Restaurant, Shipshewana
Keep on the lookout for the announcement of next year's Indiana's Cool North Food Wars!
Indiana's Cool North Breakfast Wars is a joint initiative of NITDC and its member convention and visitors bureaus in Porter, LaPorte, St. Joseph, Marshall, Kosciusko, Elkhart and LaGrange counties. NITDC is the leading regional economic development authority focusing on sustainable tourism through effective partnerships, including the development of Indiana's Cool North Campaign. Indiana Dunes Tourism is the official destination marketing, planning and development organization for Indiana Dunes Country/Porter County, Ind.
To learn more about Food Wars, contact Kailey Davenport at kailey@indianadunes.com or Robby Bearss at rbearss@nitdc.com.

Janice has over 15 years of experience in marketing and advertising for companies such as The Indy Partnership and Gallivan Auctioneers. She began Tower Marketing Solutions, LLC in 2006 to provide marketing, advertising and non-profit association management services.

Latest posts by Janice Dixon-Fitzwater (see all)