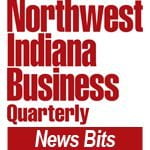 MERRILLVILLE — NIPSCO is awarding 31 local Veteran organizations with donations—totaling $125,000—to help fund Veteran support programs throughout northern Indiana and the Terre Haute area. Combined with a NiSource Charitable Foundation contribution presented by NIPSCO of $25,000, the campaign raised more than $150,000.
One of NIPSCO's key giving programs is called Charity of Choice, which was created to help maximize financial and volunteer impact in our communities. Each year, employees select one nonprofit organization or an area of need to support, for which fundraisers and other activities are planned.
This year's funded Veteran organizations include:
• Advantage Housing, Disabled Veteran Renovation/Homeownership Project, Kokomo
• American Legion Auxiliary, Porter County Stand Down, Portage
• American Legion, Post Refurbish, Delphi
• American Legion, Canoe for the Legion, Monticello
• American Red Cross, Services to the Armed Forces
• Career Learning & Employment Center for Vets with Disabilities, Veteran Employment Transition Seminar (VETS) in Lake County
• Coalition for the Empowerment of Patriots, Pets Empowering Patriots, Griffith
• Disabled American Veterans (DAV), State Auxiliary Chapter
• Disabled American Veterans (DAV), State Chapter
• Disabled American Veterans (DAV), Hammond Chapter
• Dunes Dog Training Club, Pets N Vets Program, Hebron
• Family Service Association of Howard County, Veterans Resource Center, Kokomo
• Folds of Honor, scholarships for spouses and children of fallen and disabled service members
• Gary Patriotic Memorial, Walk/Run, Gary
• Get Wet for a Vet, Veteran service dog, South Bend
• Griffith Bike Park, ADA water fountains, Terre Haute
• Heroes New Hope Foundation, Shelburn
• Indiana Fallen Heroes, Northwest Indiana
• Life Treatment Centers, Kernan's Heroes, South Bend
• Michiana Marines, Veteran Support Program, Michigan City
• Michiana Military Stand Down, Mishawaka
• National Guard Association of Indiana Foundation, Back Home in Indiana
• Northwest Indiana Veterans Council, Veterans Honor Luncheon and Veterans Build, Whiting
• Operation Finally Home, Warsaw
• Remembering Our Veterans, La Porte County Veterans Breakfast and Parade, Michigan City
• Robert L. Miller Veteran Center, South Bend
• Turnstone Center for Children and Adults with Disabilities, Healthy Minds Healthy Bodies for Disabled Veterans, Fort Wayne
• USO of Indiana, Oxygen for your Relationships, Fort Wayne
• VA Northern Indiana Health Care System, Veteran Support Programs, Fort Wayne
• Veteran's Life Changing Services, Merrillville
• Veteran Services at Purdue Northwest, Hammond
"The energy and employee enthusiasm to support Veterans for our Charity of Choice campaign this summer was substantial," said Violet Sistovaris, executive vice president and president for NIPSCO. "It was evident from the beginning that our employees were going to go above and beyond to support the men and women who served our country."
NIPSCO employees, family and friends organized and planned a variety of fundraising events throughout their service territory including: holding a fishing derby at R.M. Schahfer Generating Station, a Family Fun Day, fashion show, flag football game, golf outing, clay shooting and more.
Additionally, NIPSCO employees volunteered more than 1,100 hours during the summer in support of nonprofit organizations and Veteran home repair projects.

Janice has over 15 years of experience in marketing and advertising for companies such as The Indy Partnership and Gallivan Auctioneers. She began Tower Marketing Solutions, LLC in 2006 to provide marketing, advertising and non-profit association management services.

Latest posts by Janice Dixon-Fitzwater (see all)