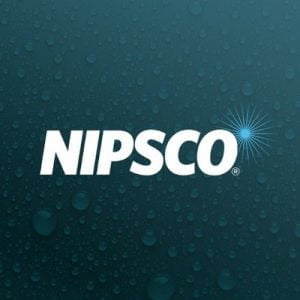 MERRILLVILLE — Thirteen Northern Indiana organizations will receive grants from NIPSCO—totaling $50,000—to help fund assorted safety and educational projects and programs.
NIPSCO earlier this year announced its new Public Safety Education and Training Action Grant, which it established to provide funding for community and youth public safety education programming and training for first responders.
"This was the first year we offered this grant and we were impressed to see the number of applications we received," said Karen McCoy, public affairs manager for NIPSCO. "Public safety, education and training, in all forms, are very important to us at NIPSCO and we're excited to be able to assist these organizations in their mission."
NIPSCO did not provide a breakdown of each grant awarded but noted each amount varied and ranged up to $5,000. 
This year's recipients include:
Valparaiso Police Department, Project Safe Pathways

City of Hammond Fire Department, Fire Prevention Education

La Porte County Juvenile Serve Center Task Force, PACER's National Bullying Prevention

Boys & Girls Club of Fort Wayne Indiana, Blue Bucket Brigade (BBB)

Andrean High School, ALICE (Alert Lockdown Inform Counter Evacuate) Training

Big Brothers Big Sisters of NE Indiana, EMPOWER Sexual Abuse Prevention Training

Valparaiso Fire Department, Active Shooter Awareness for Educators

District 2 Hospital Preparedness Planning Committee, Stop the Bleed Kit

Portage Township DBA SW Central Fire Territory, Gas Detectors

Kouts Volunteer Fire Department, Fire Prevention Program

Center Township Volunteer Fire Department of La Porte, Fire Prevention Materials

Michigan City High School Grant Acceptance Fund, Fire Science Fire Prevention

Harrison Township Volunteer Fire Department, Emergency Responder Training

Larry is an award-winning journalist with more than 25 years of experience working with daily newspapers and business-to-business publications around the Midwest. Avila, a graduate of Central Michigan University, is a Michigan native. He resides in Crown Point.

Latest posts by Larry Avila (see all)