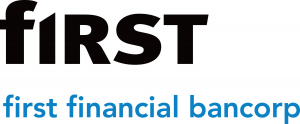 First Financial Bancorp. completed the conversion of MainSource Financial Group branches into First Financial locations.
The systems, locations and branding were combined during Memorial Day weekend. The combined operations now have more than 150 banking center locations across Ohio, Indiana, Illinois and Kentucky.
First Financial operates several locations across Northwest Indiana. The conversion of the MainSource locations was the last phase of First Financial's $1 billion purchase of MainSource announced in July 2017.
The merger increased the bank's total assets from $8.9 billion to approximately $14 billion, making it the fourth largest bank by deposits in Cincinnati, where the company is headquartered, First Financial said in a statement.
First Financial said increasing in size creates the scale needed for continued growth, including the bank's ability to invest in technology to improve client experience.
First Financial CEO Claude Davis serves as executive chairman of the combined companies. MainSource CEO Archie Brown was named CEO.

Larry is an award-winning journalist with more than 25 years of experience working with daily newspapers and business-to-business publications around the Midwest. Avila, a graduate of Central Michigan University, is a Michigan native. He resides in Crown Point.

Latest posts by Larry Avila (see all)