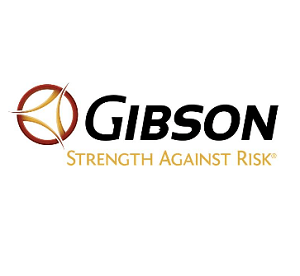 Gibson, a regional insurance broker, received Insurance Journal's 2018 Silver Badge for Best Agencies to Work For in the Midwest.
It is the second badge Gibson has received from Insurance Journal in the last two years. Winners are determined based on surveys of employees from nominated companies.
"Being recognized as one of the best agencies to work force over these last two years means we have been successful in our efforts to create a culture that our employees appreciate," said Ron Turpin, chief financial officer at Gibson. "Knowing our employee owners are engaged and dedicated to protecting what matters most is incredible."                                                                
Employees of the Best Agencies to Work For in 2018 highlight the importance of competitive salaries, employee benefits, training and education, resources, and other employee perks as drivers of satisfaction in the workplace. Employees of the winning agencies cite high personal job satisfaction; rate their relationships with their immediate boss or supervisor as positive; and express a high opinion of their agency's owner or principals and their agency's reputation in the community.
Gibson is a regional insurance broker, risk management services firm, and human resources platform provider, with offices in South Bend, Plymouth, Indianapolis, Fort Wayne, and Elkhart, and Kalamazoo, Mich.

Larry is an award-winning journalist with more than 25 years of experience working with daily newspapers and business-to-business publications around the Midwest. Avila, a graduate of Central Michigan University, is a Michigan native. He resides in Crown Point.

Latest posts by Larry Avila (see all)