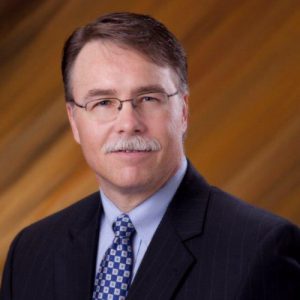 Dale Clapp is the new president for First Merchants Corp.'s lakeshore region.
He has 35 years of banking experience and most recently served as senior vice president and regional chief sales officer for the bank's lakeshore region. Clapp has served the role after Citizens Bank merged with First Merchants in 2013.
Clapp succeeds Daryl Pomranke who will focus on First Merchant's business development efforts in LaPorte County.
"Dale's leadership and expertise will continue the momentum we've generated with a sustained commitment to local decision-making, personal service, long-term relationships and community involvement," said Michael Rechin, First Merchants president and CEO.
Clapp serves on numerous nonprofit and philanthropic organizations, including being chairman of the Valparaiso Economic Development Corp.; immediate past chair of Porter Starke Services and Porter Starke Community Foundation; past chair of the Valparaiso Chamber board of directors and executive committee; founding member and past chair of the NWI Regional Development Corp.; and is a current member of the Mental Health Association of NWI.
First Merchants has assets of approximately $12.3 billion and has 130 banking offices in Indiana, Michigan, Ohio and Illinois. It operates 18 locations in Northwest Indiana and Northeast Illinois.