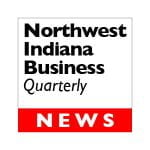 SOUTH BEND – Downtown South Bend, Inc. (DTSB) presents South Bend's official St. Paddy's Tent Party & Pub Tour on Friday, March 16th. The event takes place at 350 S. Michigan Street in the parking lot between Wayne St. and Western Ave in downtown South Bend. The St. Paddy's Tent Party is from 5:00 – 11:00 p.m., while the TRANSPO shuttle will be running from 5:30 p.m. – 12:30 a.m. for the Pub Tour.
$10 General Admission gets you into the tent and free access to the Transpo Pub Tour with 19 participating pubs. Food and beverages are available for purchase inside the tent with catering provided by Navarre Hospitality Group. You must be 21 years of age or older to attend.
For an additional $20 you can upgrade to the "Green Room Experience," an exclusive 500-person tent within the larger tent party offering premium drinks and food, craft beers, upgraded restrooms, flat screen TVs, and a little more elbow room in a lounge setting.
The St. Paddy's Pub Tour Shuttle will pick up party-goers at the main tent and make stops at the following 19 participating downtown "pubs": The Blarney Stone, Chicory Café, Cinco 5, CJ's Pub, Corby's Irish Pub, The East Bank Emporium, The Exchange Whiskey Bar, Finnie's Next Door, Frank's Place, The General Deli & Café, Linden Grill, Madison Oyster Bar, McCormick's, South Bend Brew Werks, South Bend Maennerchor Club, The View Tavern, Vegetable Buddies, Vickie's Bar and W XYZ Bar. Each participating venue will be featuring entertainment, food & drink specials, contests, and will grant free admission to anyone showing their St. Paddy's Tent Party ticket throughout the night. Transpo will provide bus transport at "pub" sites running every 15 – 20 minutes until 12:30 a.m.
Musical guests at the St. Paddy's Tent Party & Pub Tour include: The rock, pop cover band No Alternative (Chicago), the versatile and talented local cover band Dream Team Live (South Bend), and a high-energy pop, dance, rock group, Size Matters and SoundFX DJ. Dream Team Live will start the show at 5:00 p.m., followed by SoundFX DJ at 6:00 p.m., Size Matters begins at 6:30 p.m., and headliner No Alternative will close out the party with their performance beginning at 8:45 p.m.
The Downtown South Bend's Official St. Paddy's Tent Party & Pub Tour is made possible through our sponsors: EventSys, DoubleTree by Hilton, AAY'S Rental, Indiana Beverage, United Beverage, Indiana Wholesale, Upstate, Visit South Bend Mishawaka, U93, Transpo and Navarre Hospitality Group.
For more information on the St. Paddy's Tent Party & Pub Tour visit PaddyParty.com or contact DTSB at 574-282-1110.

Janice has over 15 years of experience in marketing and advertising for companies such as The Indy Partnership and Gallivan Auctioneers. She began Tower Marketing Solutions, LLC in 2006 to provide marketing, advertising and non-profit association management services.

Latest posts by Janice Dixon-Fitzwater (see all)