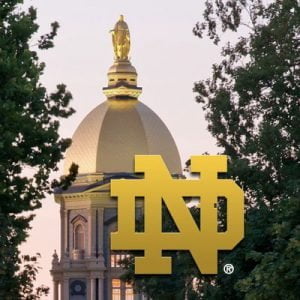 SOUTH BEND – The first concert played at Notre Dame Stadium will be by country music superstar Garth Brooks.
Notre Dame announced the news July 9. Show details still are pending, according to the university.
"Notre Dame Stadium has seen so many iconic moments," Brooks said. "I look forward to bringing a new kind of crazy to the party."
John Affleck-Graves, Notre Dame's executive vice president, said Brooks represents the college's values.
"And he is the perfect choice as the first artist to perform in concert in the stadium that Rockne built," he said. "This promises to be one of the biggest events in Notre Dame's history."
Brooks will be the first artist to perform a full, stand-alone concert in the 88-year-old football stadium.
Brooks has been named Country Music Association entertainer of the year six times, the most for any artist.

Larry is an award-winning journalist with more than 25 years of experience working with daily newspapers and business-to-business publications around the Midwest. Avila, a graduate of Central Michigan University, is a Michigan native. He resides in Crown Point.

Latest posts by Larry Avila (see all)