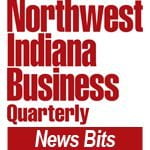 SOUTH BEND CAREER CENTER AUGUST EVENTS
English as a Second Language Social Group
• Wednesday, August 16th / 11:00 am to 12:00 pm
• Wednesday, August 30th / 11:00 am to 12:00 pm
The English as a Second Language / ESL Social Group is for people learning or improving their English. It includes gatherings where you can visit and enjoy conversation in a relaxed atmosphere. Topics range from greetings to navigating the South Bend Community.
Introduction to the Internet
• Thursday, August 17th / 2:00 pm to 3:00 pm
This is a beginner's class for new users to learn how to use and navigate the internet, focusing basic computer skills.
Language Lab
• Monday, August 14th / 4:00 pm to 5:00 pm
• Monday, August 21st / 4:00 pm to 5:00 pm
• Monday, August 28th / 4:00 pm to 5:00 pm
Interested in learning a new language? The Career Center utilizes Duolingo, an easy and fun online language learning website that helps break down language barriers for all.
Interview Workshop
• Tuesday, August 22nd / 1:00 pm to 2:00 pm
The Interview Workshop is for those who want helpful tips and tricks for a successful interview. Topics include dress code and how to answer questions about past employment. We will also discuss the next steps to take after an interview.
Felon Friendly Job Searching
• Thursday, August 31st / 10:00 am to 11: 00 am
Learn how to navigate job searching with a criminal background. This workshop will feature Q&A with an Employment Specialist focused on working with those who have felonies. You'll also receive information on where to look for realistic employment opportunities.
1st Source Bank Guest Speaker
• Tuesday, August 15th / 10:00 am to 11:30 am
• Tuesday, August 29th / 10:00 am to 11:30 am
Luis Zapata from 1st Source Bank will join us to help you learn how to manage your finances. He'll explain how to open an account and create a monthly budget plan.
All Career Center Events are free and open to the public.
Location
Community Career Center
* Adjacent to Goodwill Retail Store
1805 Western Avenue
South Bend, IN 46619
For More Information
Omeria Sibanda / Public Relations Specialist
Phone – (574) 472-7319 x3
Email – OSibanda@Goodwill-NI.org
Gabrielle Sharp / South Bend Community Career Center
Phone – (574) 472-7300
Email – Gsharp@Goodwill-NI.org

Janice has over 15 years of experience in marketing and advertising for companies such as The Indy Partnership and Gallivan Auctioneers. She began Tower Marketing Solutions, LLC in 2006 to provide marketing, advertising and non-profit association management services.

Latest posts by Janice Dixon-Fitzwater (see all)