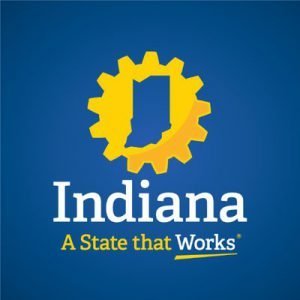 HAMMOND – Blue Dot Safes, a California-based custom safe manufacturer and service provider, announced July 9 it will locate its first Midwest distribution center and call center in Hammond.
"Blue Dot Safes is excited to expand our footprint into Northwest Indiana," said Berge Jalakian, president and chief executive officer of Blue Dot Safes. "Our partnership and interactions with the (Indiana Economic Development Corp.) as well as the city of Hammond has been an absolute pleasure." 
Blue Dot Safes is investing $1.25 million to purchase, update and equip a 60,000-square-foot facility at 430 Russell St. in Hammond, the company said in a statement provided by IEDC. The facility, which is the company's second location, will be home to Blue Dot Safes' 24/7, in-bound call center and also will serve as its distribution and fulfillment hub in the Midwest.
Blue Dot expects the facility, which also will receive a new façade, to be operating this fall. The company employs 14 in Hammond now and will add 14 more people to its technical support and customer service departments over the next two years.
"We're excited to welcome Blue Dot Safes to the Hoosier state as they establish their first Midwest facility and create good jobs in Northwest Indiana," said Elaine Bedel, president of the Indiana Economic Development Corp.
Blue Dot Safes currently employs 52 people in the U.S. The company was founded in 2004 by Berge and Mirna Jalakian.
The IEDC offered Blue Dot Safes up to $210,000 in conditional tax credits based on the company's job creation plans. The tax credits are performance-based, meaning until workers are hired, the company is not eligible to claim incentives.
The city of Hammond also has offered financial assistance through its business facade rebate program.

Larry is an award-winning journalist with more than 25 years of experience working with daily newspapers and business-to-business publications around the Midwest. Avila, a graduate of Central Michigan University, is a Michigan native. He resides in Crown Point.

Latest posts by Larry Avila (see all)