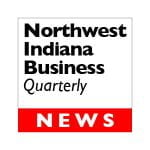 SOUTH BEND — Visit South Bend Mishawaka (VSBM) is pleased to announce its creative specialist, Ali Lechlitner, has been named to the Destinations International Foundation's 30 Under 30 program, Class of 2018. This is the third time a VSBM staff member has been named to the Destinations International Foundation's 30 Under 30 program.
Each year the 30 Under 30 program recognizes up-and-coming talent in 30 individuals, 30 years of age and under, from destination organizations nationwide. For seven years, the program has supported 210 young professionals in their careers. Now in its eighth year, the program provides these honorees with year-round professional development focus, tools for success in destination marketing and management, and valuable industry networking opportunities.
"VSBM is proud Ali has been deservedly recognized by Destinations International with this designation," said Rob DeCleene, VSBM Executive Director. "As a graduate of IU South Bend, Ali is a great example of retained talent in our community and this honor is a testament to her commitment, skills, and dedication."
Lechlitner joined VSBM in January of 2015. She oversees the visual identity of South Bend Mishawaka as a destination and creates all collateral material, advertising, visual presentations, publications, photography, video, and special projects for the VSBM sales and marketing teams. Her biggest goal is to enhance the visitors' experience through meaningful photography and design while staying true to her organization's brand.
"I love that every day I get the chance to influence the visitors' perspectives through the pieces I create," said Lechlitner.
The entire 30 Under 30 Class of 2018 will be honored at the 2018 Destinations International Annual Convention in Anaheim, CA this summer, July 10 – 13.

Janice has over 15 years of experience in marketing and advertising for companies such as The Indy Partnership and Gallivan Auctioneers. She began Tower Marketing Solutions, LLC in 2006 to provide marketing, advertising and non-profit association management services.

Latest posts by Janice Dixon-Fitzwater (see all)