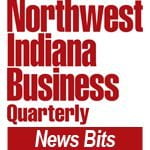 GRIFFITH – Cambridge Companies, waste facility design-build experts based in Griffith, IN, has hired Edward Kmetz as Vice President, Construction Operations.  Cambridge Companies' has over 25 years' experience building waste facilities across the United States.  Edward's experience as Vice President of Preconstruction Services for the past ten years within the design-build industry, brings a unique perspective to Cambridge.  He has led teams in general contracting and design-build firms for retail/development, medical facilities, hospital groups, higher education, institutional buildings, multi-family homes, public buildings and transportation.
Edward began working for Cambridge in June 2017. He graduated from DePaul University with a degree in Business Administration & Political Science.  His past responsibilities have included directing newly formed pre-construction services division for conceptual, risk assessment, cost estimating, and procurement across all construction; directing the construction operations department for manpower assignment, field manpower/equipment, and strategic planning; managing pre-construction, estimating, and operations departments for maintaining established business relationships and developing new opportunities within those relationships; and owner/operator of a union carpentry firm providing subcontracting services.
As the Vice President of Construction Operations at Cambridge, Edward is responsible for managing the construction and pre-construction departments.  This includes overseeing the project management program, setting goals and implementing the plan, providing coaching and guidance, and strategic planning.
"Edward is a great addition to the Cambridge Team.  His vast experiences will benefit Cambridge and our team to increase our efficiency and allow me to focus more on running the business.  We look forward to growing our relationship with our current and future clients with Edward as a member of our team," Ray Eriks, Owner, says about Edward's addition.  Edward can be reached through email, ed@cambridgecoinc.com, and at his direct line, 219-224-4145.  Please welcome Edward to the team!

Janice has over 15 years of experience in marketing and advertising for companies such as The Indy Partnership and Gallivan Auctioneers. She began Tower Marketing Solutions, LLC in 2006 to provide marketing, advertising and non-profit association management services.

Latest posts by Janice Dixon-Fitzwater (see all)